ChoiceTel Provides Pro Bono Consulting to Flint
ChoiceTel has been providing on-the-ground pro bono consulting support for the City of Flint. The initiative is part of an organized movement by Deloitte, The City of Flint, and ChoiceTel to help improve the quality of life for Flint residents.
"We are so excited to help" says Diane Smith, CEO of ChoiceTel, "It's important to take the time to give back – to help out, and that's the kind of company we are. The City of Flint has gone through so much already, and they aren't out of it yet. This was the perfect opportunity to help the community."
ChoiceTel is in the process of auditing their phone system, phone lines, recommending new technology, and creating an RFP. "We have years of experience working with organizations that have been in similar situations. This is something we specialize in, and we feel like this has been a perfect fit. It has been our pleasure helping Flint understand their technology environment and working towards building a foundation for the future." — Diane Smith, CEO/President of ChoiceTel.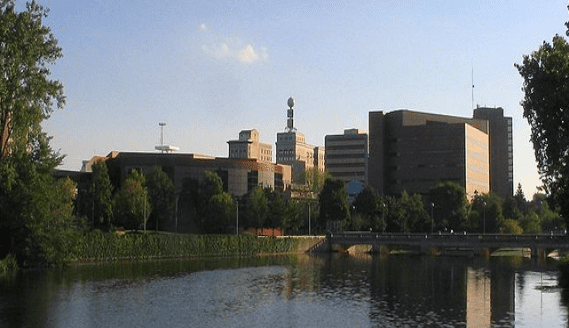 Choice Telecommunications, Inc
7640 Dixie Highway, Suite 150
Clarkston, MI 48346
Phone: 248-922-1150
Email: [email protected]
976 Brady Ave NW Suite
100 Atlanta, GA 30318
(800) 815-3320
COPYRIGHT © 2019 CHOICETEL | CHOICETEL