Dan Lohrmann on 2017's Top Cybersecurity Posts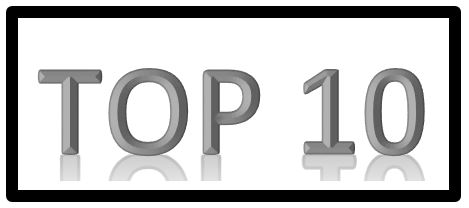 Top Cybersecurity Posts from 2017
Staying up-to-date with cybersecurity is imperative in today's cyber environment. This can be challenging with the plethora of information that is available to technology professionals. Dan Lohrmann, as an internationally recognized cybersecurity leader with more than 30 years of technology experience, frequently discusses cybersecurity issues, news and stories as a keynote speaker and in writing. His award-winning blog "Lohrmann on Cybersecurity & Infrastructure" available at https://www.govtech.com/ continues to be a valuable resource and "top go-to source" that government and business technology professionals should include in their regular reading.
Lohrmann's latest blog post titled "Most Popular Cybersecurity Posts from 2017" is his latest in a series that started in 2015 with "2015's most popular cyberblogs". This latest post provides a countdown with links and descriptions to the top popular cybersecurity blog posts for the year 2017. Don't miss the valuable insight and direction and check out this post today!
Note from our CEO, Diane Smith: "This is great insight and information from a good friend."
Choice Telecommunications, Inc
7640 Dixie Highway, Suite 150
Clarkston, MI 48346
Phone: 248-922-1150
Email: [email protected]
7000 Central Pkwy.
Atlanta, GA 30328
(800) 815-3320
COPYRIGHT © 2019 CHOICETEL | CHOICETEL