For All Of Your Consulting Needs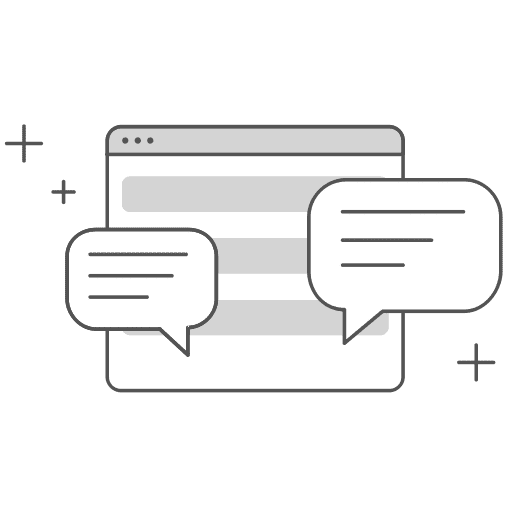 From helping organizations build business presentations for constructing their own fiber network to auditing a Contact Center for gaps and operational efficiencies, ChoiceTel has your organization covered when it comes to custom projects and services.  If it's a bill audit, contract review, or anything in-between, our Professional Services can apply!
ChoiceTel has been assisting clients with projects both as a partner and as a client provided resource.  With a team of experienced IT and Telcom professionals on your side, we understand the underlying processes that Carriers and Providers go through. This expertise smooths out the typical bumps in complex implementations, keeping your project properly coordinated, on-time and well documented.
With in-house resources certified in Lean Six Sigma and decades of experience, ChoiceTel can help identify areas of improvement based on data – not just a gut instinct. We help you understand the data from your organization to help drive IT change and improvement.
Not sure what you are spending? How do you properly equip your different lines of businesses or departments within your organization with the best voice technology that helps to drive true value within your organization? What about what you need to enable different lines of business or departments in your organization? ChoiceTel can come in and do a complete voice analysis, interview employees or departments, and help plan for your organizations future while fully documenting the present environment.
Our founder has over 35 years of technology experience, along with our very tenured and competent staff. This time-tested experience can be applied in various and unique ways. Any project that has to do with our subject matter expertise is on the table. Call us to discuss your unique business case!
Not sure what you should be paying for services?  What about what clauses you need in the contract to protect your business?  Let ChoiceTel consultants help you navigate the world of contracts and fight for your legal needs.  ChoiceTel has over 28 years of negotiating contracts and making sure they work for you, not just the provider. Let ChoiceTel Consultants help you navigate the world of telecom contracts and fight on your behalf for fair and relevant terms.
ChoiceTel has engineering resources for global network, telephone systems, data center deployments, and more. As we work jointly with your team, our expert advisors will provide you with the critical information necessary to ensure that you have the most up to date and relevant detail, enabling you to make an informed technology decision that will stand the test of time.
Our Educational Voice Strategy Workshop walks you through UCaaS, CCaaS, CPaaS and the on-site landscape. We will cover industry trends, specifics to your environment, and develop an ROI/TCO for your specific organization with our custom in-house calculators.  Contact us today to set one up for your organization.
Want to learn about something that isn't listed above?  ChoiceTel can take your organization through workshops in a large myriad of technology services and products.  Let us know and our experts can create a custom workshop to fit your educational and operational needs.
Our Educational Network Strategy Workshop walks you through current industry trends, technologies, the vendor landscape, architectural differences, and the various commercial and support models available. Technologies such as SDWAN and other emerging technologies are constantly changing and evolving – we will help you find the right fit for your unique environment and organization. 
Not sure where to start with your cyber security landscape?  Let ChoiceTel take you through a Cyber Security Diagnostic/Assessment to determine where the gaps are and where your organization should focus. 

For more than 28 years, ChoiceTel has helped organizations develop RFP's. We take the time to learn about your organization to determine your real business needs, operational requirements and physical network architecture in order to properly build an RFP that truly reflects the needs of your organization.
ChoiceTel will assist you in the final vendor selection proceses, helping you navigate the confusing waters of telecommunications, IT, and telephone systems. We will assist with interpreting the vendors answers and architecture differences to determine which offer is truly the best fit for you. We will work closely with you to create a scorecard that focuses on the most important areas of your business, helping you remove any unidentified biased sentiment so that we focus on the facts – enabling you to make an educated decision.
After the RFP is completed, ChoiceTel can help analyze the options – giving expert advice regarding the various providers and what the technical verbiage means when translated to the business.  We can discuss why architecture matters and how not all the solutions are equal.
ChoiceTel can manage the entire RFP process for your organization – from start to finish.  This includes Development, Analysis, Vendor Selection, Implementation, and more. 
Choice Telecommunications, Inc
7640 Dixie Highway, Suite 150
Clarkston, MI 48346
Phone: 248-922-1150
Email: [email protected]
7000 Central Parkway #1600
Atlanta, GA 30328
(800) 815-3320
COPYRIGHT © 2020 CHOICETEL