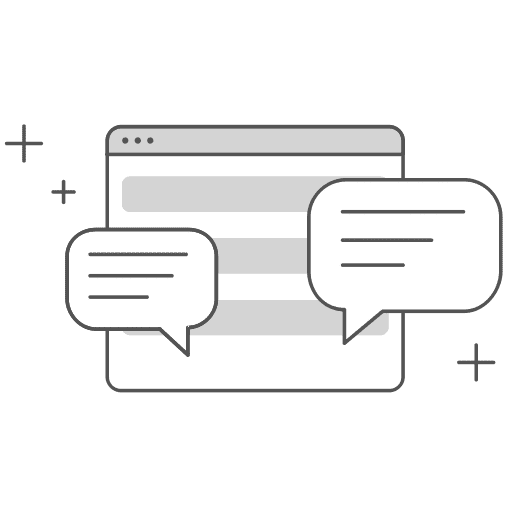 With access to over 200+ vendors and suppliers, ChoiceTel has access to nearly every type of Unified Communications service 

― whether that be cloud, onsite, or hybrid.  We help match an organization's environment (CRMs, email platform, business needs, operational requirements, etc.) with the correct vendors and suppliers.
In a global economy, whether you are global, nationwide, or regionally focused 
― 
cloud collaboration is an integral part of all organizations.  Supporting remote employees or delivering a presentation to a regional VP, collaboration has the ability to drastically impact the overall performance of a team or employee.  ChoiceTel helps find the right tools for the needs of IT and the business.
Contact Centers are more than just a cost center or a sales arm of a business – organizations can live and die by how they configure and maintain their contact centers.  We live in an age where excellent customer experience is a requirement, not a "nice to have."  Customers/clients will not hesitate to take to social media or online review platforms to let the world know what their experience was like.  ChoiceTel helps to make sure the experience is golden.
Voice is still a major communication platform for businesses 

― more so than email sometimes.  With the necessity of voice and the real-time nature and requirements of it, structuring your traditional voice, LAN, and WAN are critical to success.  ChoiceTel helps you navigate the waters in whatever type of technology you're working with – whether it be POTs, PRIs, SIP, or CPaaS/UCaaS.  We know how to help you manage, maintain, and create a strategy around your voice.
In current times, Video is one of the biggest applications running across the internet.  The need for a video platform is constantly growing, but video is a real-time application that can be impacted by a variety of reasons.  In addition, not all video application/services are equal.  Some may not be right for your organization – let us help you evaluate the 100's of providers in this space and find the perfect match.
Faxing isn't going away 

― at least not yet.  Many government organizations and local business still rely heavily on faxes for placing orders, submitting tax paperwork,  communicating orders/quotes, or even marketing.  ChoiceTel has access to the top E-Fax providers in the world.  Each solution is tailored  specifically for your organization's needs. 
BYOD or Company provided?  Wireless policy?  How are you managing your devices?  Did you negotiate directly with a carrier, or do you have a multi-carrier environment?  ChoiceTel helps clearly define a wireless policy, manage expenses (Wireless Expense Management), procure cellphones, negotiate contracts, and create a governance plan for your wireless devices.

In need of a QSA?  Don't worry – ChoiceTel has you covered.  If you need a QSA to confirm your PCI compliance, contact ChoiceTel today.  
ChoiceTel can help companies navigate the various compliance needs and requirements that are required in certain industries.  Whether it's HIPAA, PCI, SOC, or NIST, ChoiceTel has resources, knowledge, and expertise in tackling these compliance needs.
Tired of paying for new cameras and then maintaining them?  ChoiceTel, through one of our partnerships, is able to offer Physical-Security-as-a-Service.  Cameras no longer operate as a CAPEX expense.  Instead, they migrate to an OPEX and, in many cases, they can save money in the long run.
Is a full security team not in your IT budget?  Need more time each day to just keep up with security requirements and issues?  ChoiceTel can assist in developing and designing as a managed Cyber Security service that fits your environment, letting you focus on your core business, IT roadmap, and IT strategy.  We have a team staffed 24/7/365 that will monitor and manage your cyber security environment.
Having the right firewall in place is paramount to protecting the edge of your network. ChoiceTel can help you evaluate options, understand what needs to be done, and in some cases, find managed Firewall services for you and your organization.
Need multiple layers of security for your organization? Unified Threat Management (UTM) integrates a range of security features into a single platform enhancing and simplifying your security solution.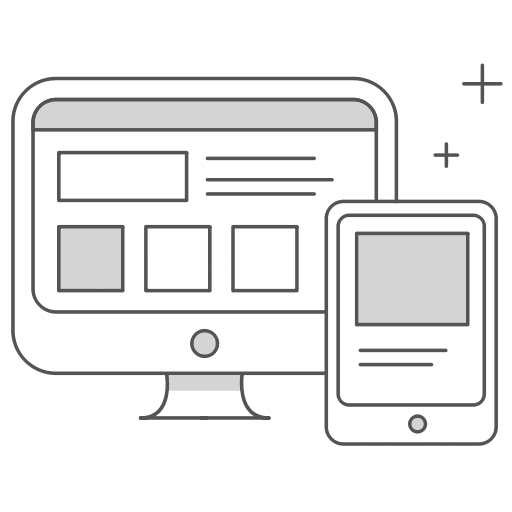 Who said MPLS was dead?  Depending on what requirements your applications have, it may be better to keep some or all of your locations on MPLS.  With an increase in bandwidth needs for each business, it may make sense to create a hybrid MPLS and SDWAN network.  ChoiceTel can help you determine if you need a traditional MPLS network, a hybrid, or SDWAN.  In addition, ChoiceTel engineers can help consult on MPLS architecture design to fit your business needs.
ChoiceTel can help source Fiber, Ethernet, DIA, Coax, and/or Internet anywhere in the world.  With over 200 providers and a Fiber locator tool, ChoiceTel can help to quickly identify which providers are options for your locations and easily pull pricing.  We've helped install thousands of internet circuits all over the world.
Do you need redundancy but there is only one fiber provider in your area?  ChoiceTel can help source Fixed Wireless resources for a reliable primary or secondary experience.  And, if Fixed Wireless isn't available, ChoiceTel can always investigate satellite and 3G/LTE options.  However you need to connect, ChoiceTel can find a way.
We have over 28 years of experience helping companies investigate network services, identify what fits their needs, implementing network technologies, and then helping to maintain the technology afterwards.  We can help you navigate the waters of the various features that are available in networks today – from express connects to NNIs, ChoiceTel can help you find the right fit for you.
With years of experience and thousands of locations implemented on SDWAN, ChoiceTel can help you determine what technology and provider is the best fit for your organization – often, customers pair this with the SDWAN educational workshop to understand the market trends and industry standards.  Contact us today to learn more!
What's your core business?  Probably not IT.  Let us help you get out of the IT and Help Desk business and focus on what you all do best.  ChoiceTel can help find the perfect Managed IT offer to support your business and end users.  We'll help document processes, procedures, escalations, and the environment in general.
Bandwidth is getting more and more important in our modern era.  Applications are increasingly using heavier loads of bandwidth to support critical business functions.  Sometimes, these applications, by themselves, don't justify an MPLS circuit or DIA Fiber.  Broadband is a great alternative for non-sensitive applications.  ChoiceTel can help source broadband in over 200+ countries and territories. 
ChoiceTel can act as a global procurement arm for your company.  We can source equipment, services, circuits, data centers, or any number of other services in countries throughout the world.  ChoiceTel has over 28 years of experience working with companies with Headquarters all over the world.  We can help you navigate the international differences in technology.
Increasingly, organizations are moving towards aggregators for POTs (analog phone lines), broadband, and more.  ChoiceTel helps clients transition from the traditional decentralized phone bill model to a centralized platform.  In the process, ChoiceTel helps with creating financial and technical procedures and processes to support the new operational model.

Public Cloud?  Private Cloud? Cloud as a Service?  Clouds everywhere?  ChoiceTel can help you navigate the world of "Cloud" to find what services and features would make a difference to your bottom line and operational processes.  
ChoiceTel has access to a variety of Microsoft Gold Partners to help you determine what the best options for your Microsoft environment are.  Need help with pricing?  We've got you covered on that as well.  ChoiceTel is able to help negotiate pricing with Microsoft partners on your behalf.  After your purchase, ChoiceTel can help from a consulting perspective on best practices and ideal set-ups.
Not a fan of Microsoft?  That's ok – not everyone is.  ChoiceTel can help you evaluate Google solutions to determine how to implement them and which product sets make the most sense for your organization. We'll also help you determine future roadmap ideas for other technologies and how they'll integrate.
Data Centers are increasingly common as more and more organizations start utilizing data centric business practices.  Finding and developing a Data Center plan is critical to the Disaster Recovery and overall posture of your IT environment.  ChoiceTel engineers will walk you through the options and help you plan for any situation.
ChoiceTel helps match clients with the right DR (Disaster Recovery) as a Service offers.  Do you need a back-up building to move all of your employees to?  Do you need a passive standby or maybe an active standby?  ChoiceTel can help you determine the best route at the best cost for your company.
Need help managing your infrastructure?  What about keeping up with updates, patches, and all the other requirements of maintaining infrastructure? ChoiceTel can help you navigate the waters and find IaaS providers that will help you focus on your business – not infrastructure.
With the rise of 5G, cheaper internet, and a more connected world, IoT (Internet of Things) is becomingly increasingly common as part of a business operation / function.  Do you need sensors to monitor temperature, devices, power, doors?  Do you need them to let your contact center know or feed into your CRM?  Let's talk nerdy about IoT.
The cost of constantly replacing desktops, monitoring them, worrying about viruses or people leaving has started causing people to move to DaaS (Desktop as a Service). ChoiceTel can help you plan for this move, identifying broadband constraints, application needs, and more. Take the day-to-day tickets off your desk and let us focus on your desktops.
In a global economy 
―

 or even nationwide or two states over 

―

 cloud collaboration is an integral part of organizations. Supporting remote employees or delivering a presentation to a regional VP, collaboration has the ability to drastically impact the overall performance of a team or employee. ChoiceTel helps find the right tools for the needs of IT and the business.
Choice Telecommunications, Inc
7640 Dixie Highway, Suite 150
Clarkston, MI 48346
Phone: 248-922-1150
Email: [email protected]
7000 Central Parkway #1600
Atlanta, GA 30328
(800) 815-3320
COPYRIGHT © 2020 CHOICETEL