We Manage Your Network; You Manage Your Business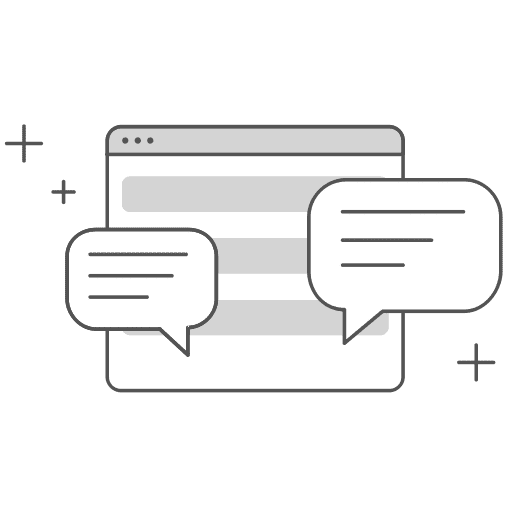 Communications Life Cycle
ChoiceTel offers an Inventory Assessment Management Portal as a service provided to clients.  Keep track of what services and technology your organization has at each location.  ChoiceTel will help build out and understand what your IT and Telecom landscape looks like and document it.
ChoiceTel can help set up automated alerts and tickets to let you know whenever your contracts are going to expire. Alerts and tickets can be sent to multiple email addresses, set to generate a ticket, and be sent multiple times. We will work with you to help develop a cadence that works for you and your business.
ChoiceTel will help you manage, track, and apply for SLA credits with your suppliers.  By tracking tickets, root causes, and a variety of other metrics, ChoiceTel can help to ensure that you are receiving the credits and services you have legally contracted for with your supplier. 
ChoiceTel can help procure Field Tech and Cabling resources across the country for your organization.  Need a 3rd party technician during a vendor meet?  What about a new switch installed?  ChoiceTel can help you find experienced technicians to support your remote business locations. 
ChoiceTel can act as an escalation path for your organization.  ChoiceTel has relationships with most major providers' VPs, C-Level, or upper management to help ensure that your issues are corrected in a speedy manner.  ChoiceTel can also act as a IT and Telecom Help Desk, handling the day-to-day tickets and escalations.
ChoiceTel helps provide reports, analytics, and actionable items from the data provided in managed services – helping you to identify ways in which you can cut down on the number of tickets, improve your technology, identify end-user training needs, and more.
In addition to the Inventory Assessment Management Portal, ChoiceTel offers ticketing system access – allowing clients to submit tickets, check on ticket status, and view ticket history at any time.
ChoiceTel has been negotiating contracts and rates for clients since 1994.  Due to the volume of contracts and rates we help clients with, it allows us some additional leverage to help our clients receive the best price.  In addition, ChoiceTel knows what the market prices are for IT and Telecom products and services across the country.  We help ensure you get the best price possible.
ChoiceTel will help review, manage, and document all invoices for your organization.  In addition, ChoiceTel can help set-up procedures for classification, internal approval, and vendor management
. 
ChoiceTel can act as a fully outsourced, partial, or as- needed based on the needs of your organization.  We help document and understand your environment, making sure problems are resolved, documented, and reportable in a timely manner.
Worried about shadow IT and telecom costs? ChoiceTel can help ensure that your bills are consistent with expectations, users are being removed from as-a-service cloud products, and that technical elements are cleaned up and removed from the bill after they are decommissioned or no longer needed.
Choice Telecommunications, Inc
7640 Dixie Highway, Suite 150
Clarkston, MI 48346
Phone: 248-922-1150
Email: [email protected]
7000 Central Parkway #1600
Atlanta, GA 30328
(800) 815-3320
COPYRIGHT © 2020 CHOICETEL